"Programming Basics" Book (with C#)
The book "Programming Basics with C#" introduces the readers to writing programming code at beginner level (variables and data, conditional statements, loops and methods) using the C# language.
Warning: the translation of this book from its original Bulgarian language version is not completed.

This is unfinished work. Once we finish it, we shall publish the book in PDF / MOBI / other formats.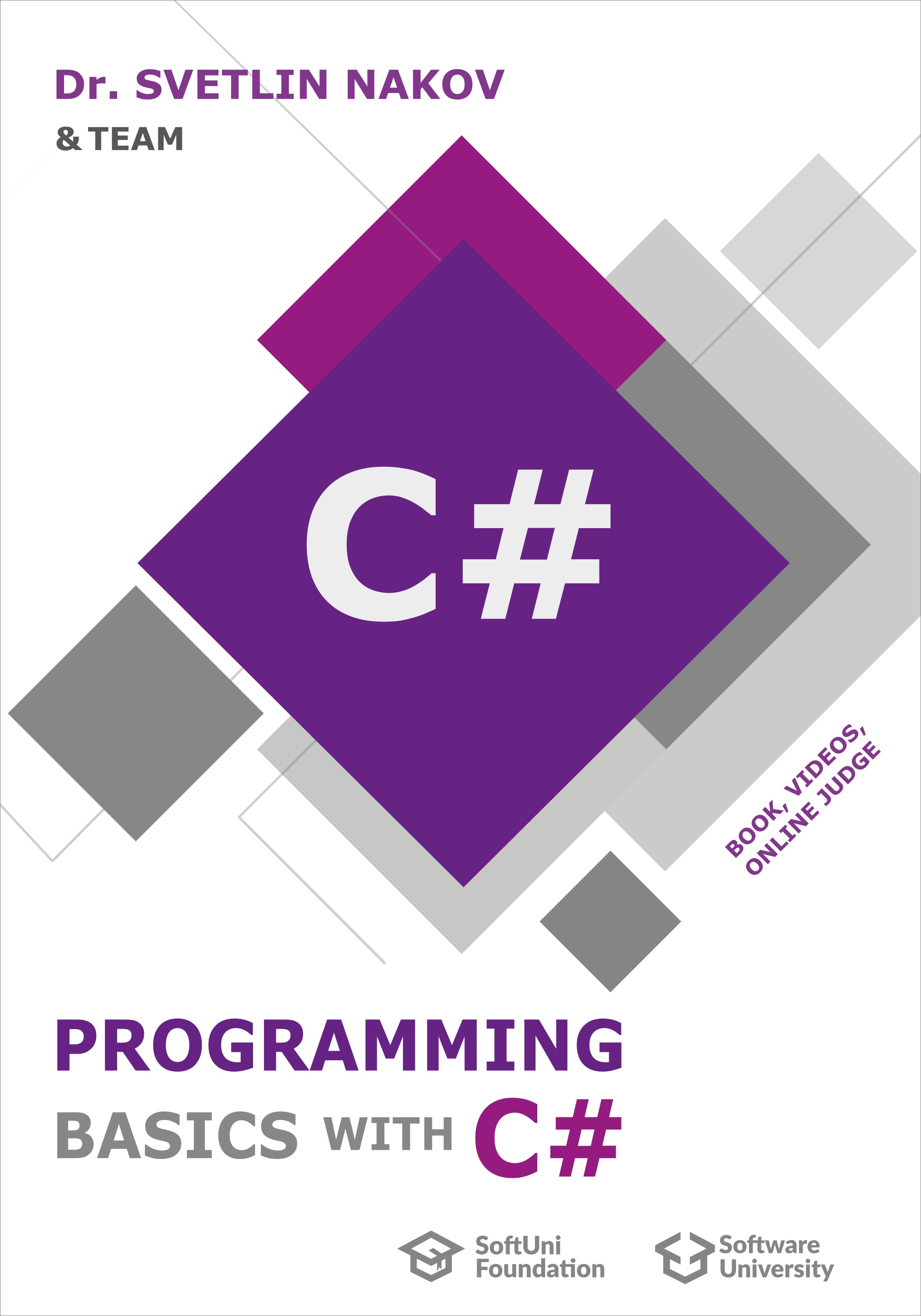 This book is available in several variants in different programming languages:
Brief information about this edition:
Title: Programming Basics with C#
Authors: Svetlin Nakov & Team
ISBN: TODO
Edition: Faber Publishing, Sofia, 2018
License: CC-BY-NC-SA
Have a nice reading and do not forget to sign-up for the Practical Free Course "Programming Basics" comming tegether with this book because programming is learned with practice, code writing and solving of many, many problems, not just by reading!